If you find yourself in the beautiful Sierra Cacachilas mountains of La Paz, you'll want to take advantage of the picturesque, mountain biking opportunities available. There are many mountain bikers who have curated their own paths to explore the area itself. 
What makes La Paz popular?
La Paz, a Mexican state on the Baja California Peninsula, is known for its seafront Malecón. Home to many parks and art by Mexican artists, it's a great place to enjoy a city that's rich in culture.
The mountains of La Paz offer some of the most jaw-dropping sights, including that of the Sierra Cacachilas. 
Sierra Cacachilas mountains of La Paz aren't just popular for mountain bikers but hikers too. Those who enjoy climbing can also take advantage of the hills, putting their own skills to the test to conquer these giant mountains.
Four popular mountain trails to take 
It's important to do your research before traveling anywhere new. This is particularly the case for hiking and mountain biking trails and tours. Getting lost in the mountains is not something you want to experience at all, let alone if you decide to travel solo.
With that said, here are five popular mountain trails to take when visiting La Paz and its incredible mountains.
1. Marina Palmira
A circular trail near La Paz's Baja California Sur is a 4.5km distance. It's one of the moderate but slightly challenging routes that takes around 1 hour and 7 minutes to complete on average.
This trail is well known for its mountain biking, but also for hikers too. Anyone who would rather stick to their car can enjoy some scenic driving.
2. Circuito Cerro Las Banquetitas
Another route available near La Paz is the 5.8km circular trail which in comparison to the Marina Palmira, is a lot easier. With that being said, this one will take you slightly longer on average, with most completing it in 1 hour and 37 minutes.
3. Cardones Tour
For those that are looking for a longer excursion when mountain biking, the Cardones Tour is one worth trying. It's a 10.6km trail and is considered a moderate to challenging route. Taking around 2 hours and 7 minutes to complete, the trail is very popular. 
It's one that's open all year round and attracts many mountain bikers, hikers, and those who enjoy observing birds. It's one of the most popular trails for those looking for mountain biking in La Paz.
4. Cascabel 
The Centenario Bike Park in La PAz is home to Cascabel. This 7.2km bike ride is a popular spot that is moderate in difficulty. It takes around 1 hour and 50 minutes on average to complete.
This is a trail that is great for mountain biking, as well as for those looking for hiking and running opportunities. You'll find that this is a relatively quiet trail to explore when it comes to others on it.
What to take with you when mountain biking in La Paz
Before exploring the wonderful offerings that the La Paz mountains have to offer, make sure that you have everything you need before setting off. Here are a few tips on what to take with you.
Decide On Your Trail Or Tour And Track The Route
With so many great trails to go on as a mountain biker, it's important to take a look at all of the options available. Assess your own abilities when it comes to the routes or tours and how challenging they seem. Don't try to do the most difficult ones if you're just a newcomer to mountain biking.
Be sure to update any emergency contacts with where you're heading and when you expect to return.
Check Your Bike Before Setting Off
Whether you're looking to take your own mountain bike on your adventures in La Paz or rent one locally, always check your bike first. This will ensure that you don't encounter any problems with the bike halfway through your trail.
Take Plenty Of Snacks And Water 
While most of the trails are fairly short in comparison to other mountain trails around the world, it's always good to take plenty of snacks and water. You may want to stop off at various points to enjoy the scenery around you.
Enjoy the fantastic mountain bike opportunities in La Paz this year
For bikers, hikers, and campers, the Sierra Cacahilas mountains of La Paz are a must-visit. Mountain biking in La Paz will be one to remember for any avid biker looking to try someplace new.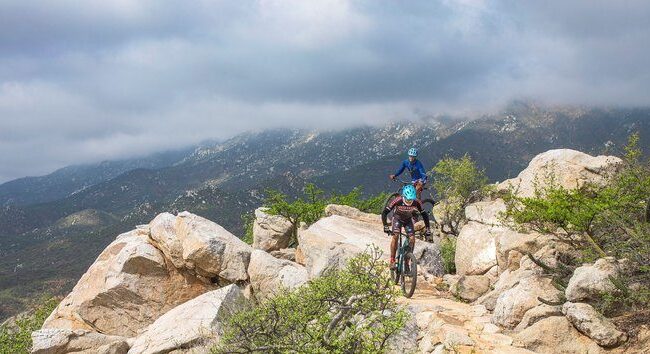 Mountain Biking
There are over 100 miles of maintained terrain for mountain biking near the property. If you bring your bike, check out the local association for local rides below.
Rancho Cacachilas
Rancho Cacachilas offers mountain bike rentals and adventures. If you are looking for a tour with a farm to table lunch, this adventure is for you! Learn more about all their tours here.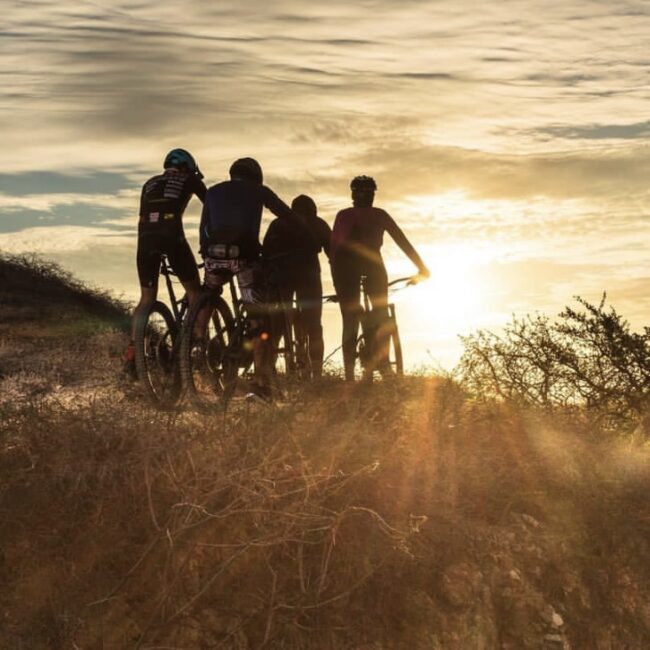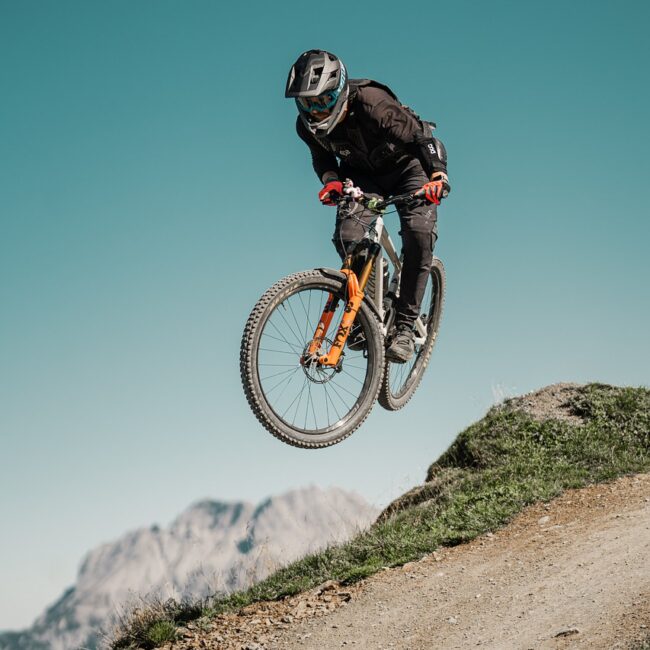 La ventana area mountain bike association 
La Ventana Area Mountain Bike Association has a great website showing many manicured trails in the area.